Bushi bho mbuli bugakwilaga mlubigile. (Sukuma).
Kinyesi cha mbuzi hupatikana kwa wingi zizini. (Swahili)
Les fientes (excréments fumiers) de chèvres, se trouvent principalement dans la chèvrerie.       (French)
Goat droppings (that later become manure) are mainly found in a loafing shed (barn). (English)
Sukuma (Tanzania) Proverb
Background, Explanation and Everyday Use
The Sukuma Ethnic Group is the largest ethnic group ("8,130,000 increasing" according to the 2016 Ethnologue: Languages of the World) in Tanzania in East Africa and live mainly in rural areas in the northwestern part of the country on or near the southern shores of Lake Victoria – mainly in the Mwanza and Shinyanga Regions. Specific location: Geita, Kagera, Mwanza, Shinyanga, Simiyu, Singida and Tabora regions; some in Kigoma and Mara regions; between Lake Victoria and Lake Rukwa, to Serengeti plain, Gwe and Kiya; few in cities, 88% in the traditional area. Sukuma means "north" and refers to "people of the north." They are relatives of the Nyamwezi Ethnic Group and share a similar language of Bantu origin. Lexical similarity: 84% with Nyamwezi [nym], 59% with Sumbwa [suw] and Nyaturu [rim], 57% with Kimbu [kiv], 55% with Nilamba [nim], 49% with Langi [lag].
Traditionally part of an oral culture, the Sukuma people use many types of oral literature such as proverbs, sayings, riddles, stories, myths and songs to communicate values and priorities.
The Sukuma people use proverbs, sayings, songs and riddles in conveying some important and contractive messages to a particular person or group of people in the community, depending with the certain circumstances. Traditionally, the Sukuma are pastoralists, hence sometimes they use an animal's behavior in portraying or identifying some useful behavior observed from this animal and apply them to the people in order to shape the living of the people in their respective communities. Hence from this characteristic of the Sukuma comes the Sukuma proverb Goat droppings (that later become manure) are mainly found in a loafing shed (barn).
In creating this proverb, the Sukuma use goat to show the characteristic of people who like to stay in isolation with others thinking that they can manage to do their things alone. This proverb reminds people that as the members of the community they have to cooperate in various activities in order to obtain or achieve the common goal of the community. Thus one person is regarded as a goat, and his/her ideas are the droppings. In order to get many droppings for manure, we need to bring the goats together inside the loafing shad. It is difficult to collect goat droppings for manure outside the loafing shed. Therefore in order for one to collect the manure one needs to gather the goats inside for that purpose. This Sukuma proverb teaches us that it is through unity and solidarity that we can attain something stable and useful in our community rather than doing things as a single individual.
Maryknoll Sukuma seminarian Yohana Maswizilo from Shinyanga, Tanzania adds:
This proverb has many teachings according to the situation where it is used. This proverb is used to motivate people in a situation where people feels insecure and when challenges come in their lives about something else. The proverb relates with the goat droppings that increase unknowingly in a specific place as well as at the loafing shed. It motivates us that the problems that we face in our daily life can change our life unknowingly into the better life. The proverb encourages us not to ignore the challenge because it gives another challenge to solve it.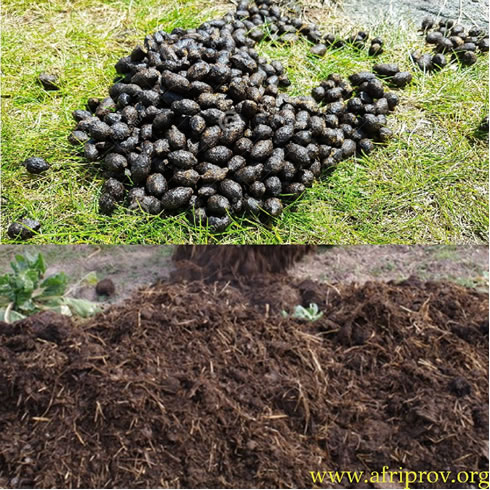 This is my own interpretation of the proverb: Goat droppings are referred as challenges and problems that exist in human beings. They can not be avoided in our lives. We can face them and turn them into useful things as the manure of goats in our daily life.  Mainly found in a loafing shed means that the challenges and problems are always found in human life. Therefore the loafing shed is a human situation that possess unknown behavior, challenges and problems for people. Human life is a center of challenges and problems just as the loafing shed is the center of goat droppings. Why do I say that? Human life faces different challenges and problems in life. New life can be formed to transform many lives of people.
Biblical Parallels
Matthew 18: 19-20: "Again I say to you, if two of you agree on earth about anything they ask, it will be done for them by my Father in heaven. For where two or three are gathered in my name, there am I in the midst of them."
1 John 5:14 "And this is the confidence we have in him, that if we ask anything according to his will he hears us."
Psalm 133:1 "Behold, how good and pleasant it is when brothers dwell in unity!"
Contemporary Use and Religious Application
The use of this proverb in an African context helps much to removal the individualism that exists among us. This egoism tendency affects much in the development of our African communities. Most of the people work for their own wellbeing and sometimes enjoy the sufferings of the poor and the needy and even corrupt them. A good example is the corruption activities in Kenya. All Kenyans and other people of good will should join hands to fight against corruption in their country. The battle should be for all to fight and not leave it to the public officials only.
When we come to the Christian sense, this proverb can be applied to the importance of Small Christian Communities (SCCs). These SCCs are the result of families joined together and living as the Family of God through sharing all the goodness God has granted them. It is from these SCCs that we build up the church where we obtain the eternal salvation through following all the teachings that our Mother Church has entrusted to us. Thus it is from a single family that unites with other families to form a Small Christian Community and later the church as a whole.
Paschal Mahalagu, Sukuma seminarian from the Catholic Diocese of Shinyanga
Segerea Senior Seminary
P.O. Box 3522
Dar es Salaam, Tanzania
paschalmahalagu@gmail.com
Photos by:
Elias Bushiri Elie
Nairobi, Kenya
Cellphones: +254 741 497 556
+254 735 973 276
Emails:  ebushiri@gmail.com
e.bushiri@yahoo.com