Ogwigumha idi gugwa aliyo ili guja bhutongi. (Sukuma)
Kujikwaa si kuanguka bali ni kwenda mbele. (Swahili)
Trébucher n'est;est pas tombé mais allé de alle de l'avant. (French)
Stumbling is not falling but going forward. (English)
Sukuma (Tanzania) Proverb
Background, Meaning and Everyday Use
The Sukuma Ethnic group is found in the Northern part of Tanzania. It is mainly present in the regions of: Shinyanga, Simiyu, Mwanza, Geita, Katavi and Tabora. It is the biggest one in the country because of it being estimated to reach 10 million people which represents 16% of the inhabitants in the nation.
The word 'Wasukuma' means Northern people because of them being in the northern part of the Tanzania despite their movements from one place to another. They practice mixed farming system because of them being farmers and pastoralists.
They normally teach each other by using Proverbs in order to encourage people enough to carry one with their economic, social, cultural and political activities. Stumbling is not falling but going forward is one of them.
The above Proverb looks at someone's stumbling. To stumble implies hitting one's feet on something that shakes him/her enough to avoid falling. It is originated from the person who stumbled while he was walking. Such person just hurt his feet without falling down. The people who saw him, knew that he did not fall down because he had just stumbled. That is why they said that, stumbling is not falling but moving forward.
This Proverb encourages people who commit some mistakes in their societies to ask for forgiveness enough to continue living happily with others. These are the ones who quickly realize their mistakes enough apologize to those whom they wronged in their lives. They become unhappy because of realizing how they have hurt others by their mistakes.
Such act of asking for forgiveness brings great joy to those people especially when their forgiveness is acknowledged by those whom they wronged, in the enactment of their duties.
Biblical Parallels
Luke 15:18: "I will arise and go to my Father, and will say unto him, Father, I have sinned against heaven, and before thee."
Mark 10:49: "And Jesus stood still, and commanded him to be called. And they call the blind man saying unto him, be of good comfort, rise he calleth thee."
Psalms 51:1: "Have mercy upon me O God, according to thy loving kindness: according unto the multitude of thy tender mercies blot out my transgressions."
Luke 18 :13: "And the publican, standing afar off, would not lift up so much as his eyes unto heaven, but smote upon his breast, saying, God be merciful to me a sinner."
Contemporary Use And Religious Application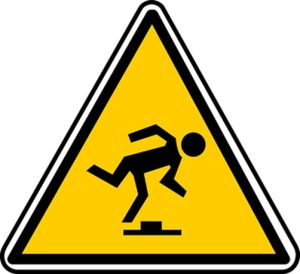 This Proverb encourages all Catholic Church members to work together in the Synodal Process despite their challenges which they face in their daily lives.  They should encourage one another enough to keep on following Jesus by asking forgiveness after committing sins in their daily services within the church of Christ.
It helps Christians to encourage themselves in their daily worries enough to get strength for confessing their sins once they realize that they went astray against God. They should to stand up and move forward again enough to carry on preaching the Gospel of Jesus through their lives.
This Proverb imparts in all the Small Christian Communities' members an idea of being patient enough to quickly solve their problems which they encounter in the implementation of their missionary way of sending the good news of Jesus to the people whom they live with.
It reminds them of their responsibility to encourage children enough to participate in Small Christian Community meetings so that they can learn good values of Christian virtues for strengthening their catholic faith.
This Proverb reminds all Small Christian Community members of their concerns to wake up those who stopped to attend their Saturday community meetings by telling them of their resembling to the person who stumbled and staggered without falling down. This is because they also committed a mistake in their lives and realized it quickly enough to ask for forgiveness in the church. They should go on encouraging those who go astray by telling them that. Stumbling is not falling but moving forward.
NOTE:
No. 1080. UGWIGUMHA IDI GUGWA ALIYO ILI GUJA BHUTONGI.
in the Sukuma Legacy Project https://sukumalegacy.org
It includes Swahili and English.
Text by:
Lucia Deus Shelembi
Collegine Sisters of the Holy Family
luciashelembi@gmail.com
Nairobi, Kenya
+254703201330 (WhatsApp)
Photos by:
Rev. Zakaria Kashinje, OSA
Dar es Salaam, Tanzania
Cellphones:
+255-756-887787
+255-717-3337787
+255-786-337787
Email: zkashinje@gmail.com
zkashinje@yahoo.co.uk