Mbulu yashinitale. (Sukuma)
Kenge ameng'ata jiwe. (Swahili)
Le varan s'est collé sur un rocher. (French)
The monitor lizard has stuck on a rock(English)
Sukuma (Tanzania) Proverb
Background, Meaning and Everyday Use
The Sukuma Ethnic Group is the largest ethnic group in Tanzania. It has a population of "8,130,000 increasing" according to the 2016 Ethnologue: Languages of the World that makes 16 percent of the country's total population. The Sukuma people normally teach each other in their daily lives by using proverbs, sayings, riddles and so on. The monitor lizard has stuck on a rock is one of the proverbs that are usually used by women in giving messages to each other. It comes from a monitor lizard who in dangerous situations sticks on a rock.
There were some boys who wanted to kill a monitor lizard in one village. The monitor ran to a rock and strongly stuck on it without leaving. The boys did not manage to force the monitor lizard to leave this rock.  They finally discovered that when this creature sticks on a rock it becomes very hard to remove it. Even if one can try to pull its tail, this creature will not leave the rock. That is why they said that the monitor lizard has stuck on a rock.
This Sukuma proverb teaches tolerance and perseverance to a woman who faces various tribulations in her life. She uses this proverb to stay with her husband for life despite the presence of various problems in her marriage. She refuses to divorce her husband. Refer to the book Kugundua Mbegu za Injili that means Discovering the Seeds of the Gospel, page 74. This book was written by the Bujora Cultural Research Committee and edited by the researchers Father Donald Sybertz, MM, and Father Joseph Healey MM and published by the Benedictine Publications, Ndanda – Peramiho, 1993.
This proverb was used by women to show their lifetime commitment in African marriages, and how difficult it was to separate them from their husbands. Refer to Kugundua Mbegu za Injili, page 75.
Biblical Parallels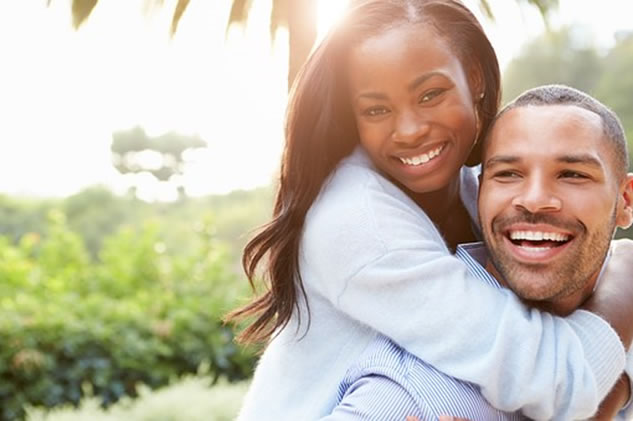 Mark 10: 2-9: "The Pharisees approached and asked, "Is it lawful for a husband to divorce his wife?" They were testing him. He said to them in reply, "What did Moses command you?" They replied, "Moses permitted him to write a bill of divorce and dismiss her." But Jesus told them, "Because of the hardness of your hearts he wrote you this commandment.  But from the beginning of creation, 'God made them male and female. For this reason a man shall leave his father and mother [and be joined to his wife], and the two shall become one flesh.' So they are no longer two but one flesh. Therefore what God has joined together, no human being must separate."
John 15: 9-10: "As the Father loves me, so I also love you. Remain in my love. If you keep my commandments, you will remain in my love, just as I have kept my Father's commandments and remain in his love."
Ephesians 5: 31-32: "For this reason a man shall leave [his] father and [his] mother and be joined to his wife, and the two shall become one flesh." This is a great mystery, but I speak in reference to Christ and the church."
Philippians 3: 7-8. "[But] whatever gains I had, these I have come to consider a loss* because of Christ. More than that, I even consider everything as a loss because of the supreme good of knowing Christ Jesus my Lord. For his sake I have accepted the loss of all things and I consider them so much rubbish, that I may gain Christ and be found in him, not having any righteousness of my own based on the law but that which comes through faith in Christ, the righteousness from God, depending on faith to know him and the power of his resurrection and [the] sharing of his sufferings by being conformed to his death, if somehow I may attain the resurrection from the dead."
Contemporary Use and Religion Application
This Sukuma proverb imparts to Christians how to put into practice their Christian values in their daily lives. Like the monitor lizard, whatever trials Christians face in their lives they stick to Jesus. That is to say, we Christians should not accept separation from our Lord Jesus Christ, who is our rock and our refuge, on the way to the Heavenly Kingdom.
This Sukuma proverb applies to the context of our Covid-19 pandemic today. We need to stick together. Unity is strength.
NOTE: For more Sukuma proverbs, sayings, riddles, stories and songs (with their Swahili and English translations) go to the:
Sukuma Legacy Project
https://sukumalegacy.org
Nanetya Foundation: Ethnic Stories in Mother Tongues Website
nanetya-foundation.org
Justina Junge Deus
Treasurer — Ndoleleji Kamati ya Utafiti (Ndoleleji Research Committee)
P. O. Box 71
Kishapu
Shinyanga, Tanzania.
Photos by:
Rev. Zakaria Kashinje, OSA
Dar es Salaam, Tanzania
Cellphones:
+255-756-887787 Vodacom
+255-717-3337787 Tigo
+255-786-337787 Airtel
Email:
zkashinje@gmail.com
zkashinje@yahoo.co.uk