Muthenya ndurumagwo utari uratuka. (Gikuyu)
Siku hailaniwi kabla ya kikomo chake. (Swahili)
On ne condamne pas le jour avant qu'il prenne sa fin. (French)
The day is never cursed before it finally comes to an end. (English)
Gikuyu (Kenya) Proverb

Background, Meaning and Everyday Use
The Kikuyu Ethnic Community in Kenya forms the largest Bantu ethnic community in the country. Although its original "'home"' is the Central Region of the country, it is today to be found in other parts of the country and beyond due to its nature of farming and business interests. This phenomenon has made it stand out among the country's over 40 ethnic communities. This community is rated as one of the biggest Bantu communities in the East African Region and beyond. This ethnic community stands out on the country's liberation struggle against colonialism. The tag MAU MAU played a central role during the struggle. This community is patriarchal in nature whereby women, until in recent times, have played almost no role in the community's social and economic sectors. This is now changing dramatically.
The Kikuyu community has a laid out system of using God-given traditional knowledge to pass information from one generation to the next through idioms, proverbs, sayings, proverbs, folktales and music. The Kikuyu Ethnic Community has used this God-given wealth of knowledge to explain to the young generation the "mightiness" of God. They are part of His people. The cited proverb is one such example.

Biblical Parallels
Hebrews 11:1: "Now faith is the assurance of things hoped for, the conviction of things not seen."
Romans 15:13: "May the God of hope fill you with all joy and peace in believing, so that by the power of the Holy Spirit you may abound in hope."
Psalm 28:7: "The LORD is my strength and my shield; my heart trusted in him, and I am helped: therefore my heart greatly rejoices; and with my song will I praise him."

Contemporary Use And Religious Application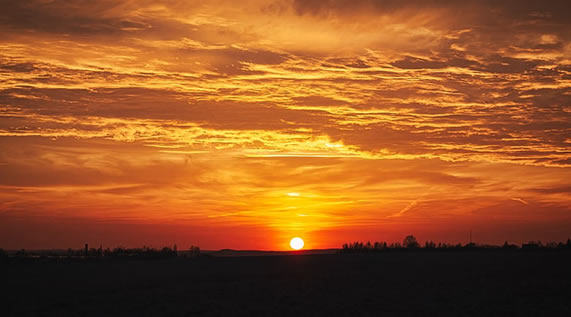 Hope carries great importance in the life of the community. This is applicable to all in the community: the old and the young; the poor and the rich and etc. One of the traditional prayers of the community is based on HOPE. It invokes God, Ngai in Gikuyu as the GIVER and PROVIDER of Hope. The community has grown, adoring God, and always centralizing Him in their everyday life and more as the GIVER and PROVIDER of Hope.
For the Agikuyu people, God is to be revered always and never to be played or joked about. But the fast encroachment of '"urbanness"' and "foreignness" in the community is gradually interfering with the somewhat traditional patterns among the Kikuyu people. As a result, the elders no longer play their traditional role effectively. Young people are no longer next to their parents to tap their traditional knowledge. The sheng language, for example, is equally contributing to this negative aspect in terms of promoting a hybrid language and watering down traditional values of the community. Generally, the Bible instructions are carried out in Gikuyu and more so in the rural set up. However, the urban set up is different and changing fast.
Francis Njuguna
Mobile contact: 072-0434819
Email contact: osnjuguna@yahoo.com
Postal address:
P.O. Box 1201
Nairobi, Kenya
Photos by:
Elias Bushiri Élie
Nairobi, Kenya
+254 7414 97556 (WhatsApp)
+254 7359 73276
ebushiri@gmail.com (Skype)
e.bushiri@yahoo.com