Imbwa ndavila pasi ye nyidzi. (Bena)
Mbwa anayeangalia chini ndiye mwizi. (Swahili)
Un chien qui baisse les yeux, est un voleur. (French)
A dog that looks down is a thief. (English)
Bena (Tanzania,) Proverb



Background, Meaning and Everyday Use
The Bena Ethnic group is one of ethnic groups are found in Tanzania. Its population is estimated to reach 1,322,000. It is one of the Bantu Ethnic groups of the people who mainly live in parts of the Njombe Region and Morogoro Region.
These people use various proverbs in conveying message to their societal members. They use proverbs to teach their family members how to do away with hypocrisy in carrying on their economic, social, political, and cultural activities. A dog that looks down is a thief is a good example of these proverbs.
This Bena proverb looks at the life of a dog that was a thief. Such a dog used to frequently steal meat and eat it without its owners realizing that it was him because of his hiding by looking down after stealing. Such dog was looking down after eating such meat in order to hide the crime of stealing it.
Its owners conducted research that enabled them to identify the one who was stealing their meat. After such research they arrested the dog after seeing it steal such meat. That is why they said that a dog that looks down is the thief.
This proverb instils in people an idea of abandoning a habit of showing themselves to be good just in front of the people and by stopping doing evil. Instead they should do well so that they can live in peace with their people, in their families.
Biblical Parallels
Matthew 23:28: "In the same way, you also, on the outside you appear to be righteous, but on the inside you are full of hypocrisy and rebellion."
Luke 6:44: "Every tree is known by its fruit." Because people don't pick figs on thorns or grapes on brambles."
1 Samuel 16:7: "But the Lord said to Samuel, don't look at his face, nor at the height of his stature, because I have rejected him. The Lord does not look as people look, but the Lord looks at the heart."
Contemporary Use And Religious Application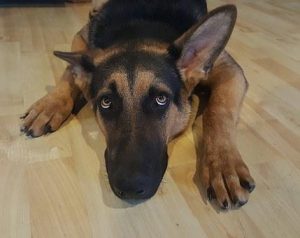 This proverb is compared to all Catholic Church members who appear to be good on the outside but they think evil in their hearts. It teaches them how do away with their hypocrisy by being honest in this ongoing Synodal Process enough to live according to the will of God in their daily lives.
It reminds all Small Christian Community members of their concerns to put their Catholic faith into practice by fulfilling their missionary work that they received during Baptism of spreading the good news of Jesus to their people in their daily lives.
It also teaches them how to remind young people, and all those who pretend to be good just on the outside, of stopping such show-off life enough to participate together in their Small Christian Community gatherings of each week. They should carry on telling them to stop pretending to be good while they are not that so in their hearts, by telling them that a dog that looks down is the thief.
NOTE: No. 1083. (BENA) IMBWA NDAVILA PASI YE NYIDZI. in the Sukuma Legacy Project http://sukumalegacy.org/. It includes Swahili and English translations.
Text by:
Sister Felisia Mbifile, SCSF
Nairobi, Kenya
+254 7922 29092
Email: felisiambifile@gmail.com
Photos by:
Elias Bushiri Élie
Nairobi, Kenya
+254 7414 97556 (WhatsApp)
+254 7359 73276
ebushiri@gmail.com (Skype)
e.bushiri@yahoo.com
Eli@s B. Élie (Facebook)