African Proverb of the Month
December, 1999
---
Lilî be de gbÇ, de gbÇe wotua xÇ.
La guêpe dit que plusieurs voyages réguliers à un puits de boue lui permet de construire sa maison. (French)
The wasp says that several regular trips to a mud pit enables it to build a house. (English)
Ewe (Benin, Ghana and Togo)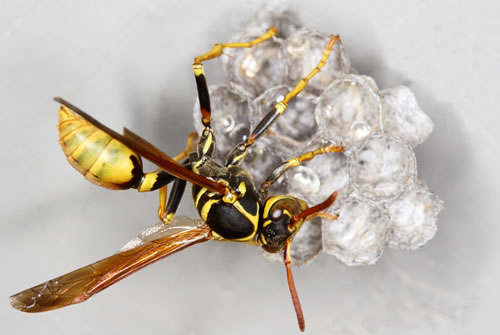 Explanation:
Wasps are generally feared because they sting. But the Ewe people of West Africa find something to learn from "potter wasps" that belong to a special group of wasps. These insects are about one to two inches long with black and red colors and live in cocoon-like nests that they build from mud. They make repeated visits to muddy spots and suck away the mud to build their homes. It's a wonderful sight to observe them build.
The point of this Ewe proverb is that persistence yields results. Each little effort that we make propels us towards the achievement of our goals. Some of us have traveled long distances at points in our lives. Each small distance counted to draw us closer to our final destination.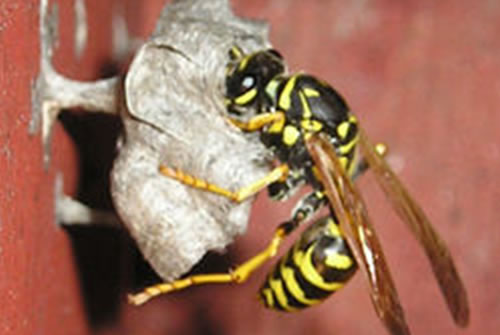 The Bible is full of examples of building big projects and achieving almost impossible goals through persistent, relentless effort. Through persistence Noah built the Ark. He gathered samples of every kind of birds and animals and saved the earth from the destruction by flood. This preparation took some time. For seven years Solomon built the Temple in Jerusalem: "In the eleventh year in the month of Bul, the eighth month, the temple was finished in all its details according to its specifications. He had spent seven years building it" (1 Kings 6:38 in the English New International Version — NIV).
This month of December, 1999 is the last month of the year. The last year of the decade. The end of a century. The dawn of a new millennium. Our life from birth to death is comparable to the potter wasp constructing a mud nest. Our life is one whole architectural project — the building of a spiritual temple in which the Divine may dwell. There's no time more fitting to review how much we've built and what's left to complete our immortal edifice built with the solidified mud of life's experiences.
NOTE: Ewe is spoken by more than three million people in the Volta region of Ghana, south of Atakpame to the coastal region in Togo and in the Mono, Ouida and Cotonu areas of Benin. It is an official literary language in this area. People in Benin have a variant form of the Ewe called Mina or GEN-GBE.
John Kwami Nyamidie
Seattle, Washington, USA
E Mail: KNyamidie@oxygen.com