Omwana owa eshariro aria de enyenyi. (Suba)
Mtoto wa mwewe halagi mboga. (Swahili)
Un bébé buse (eyas) ne mange pas de légumes. (French)
A baby hawk does not eat vegetables. (English)
Suba (Kenya and Tanzania) Proverb
Background, Meaning and Everyday Use
Kisuba, also known as Olusuba, is a Bantu language spoken by the Suba people of Kenya and Tanzania. The language features an extensive noun-classification system using prefixes that address gender and number. Suba clans are located on the eastern shore and islands of Lake Victoria in Kenya and Tanzania. They have formed alliances with neighboring clans such as the Luo people via intermarriages, and as a result a majority of Suba people are bilingual in Dholuo. The Suba religion has an ancient polytheistic history that includes writings of diverse, ancestral spirits. A recent revival of the Suba language and its culture has influenced the increasing number of native speakers each year.
The culture of the Suba people is very distinct from those of the Luo. The Suba people practice circumcision as an initiation process from boyhood to adulthood. Mostly boys are circumcised. In some clans, even girls are circumcised. Suna Girango circumcision process is very similar to their neighbors the Kuria even the Saro names, for instance, Nginaro, Misungu, Gitang'osa, Kirina, etc.
Clans had roles assigned to them such as circumcision, animal sacrifices and dispute settlements. Subas were also involved in rain making sacrifices such as animal sacrifices to appease the gods and clan spirits called Emisambwa (singular Omusambwa) in Suba District. These were carried out in special shrines that can still be found across Suba such as Utende, Kwitutu, Mungusa and Kiboye Shrines. Subas also revered snakes such as the python and they believed that clan spirit dwelled amongst them. An example is given of the spirit of Gumba in Rusinga and Mungusa of Kaksingri.
Dowry included 30 head of cattle, but this also depends upon the purity of the lady to be married. A lady with a child would attract lower number of heads of cattle. Her age mates would accompany her with songs to her new home and celebrate. Alcohol made from sorghum and cassava was served as a form of celebration. Ladies also decorated their tummies with special drawings.
The Abasuba also commonly practiced polygamy, some of the members of the clan are named to have had even ten wives. During funerals there were gifted elders who would carry engawvo, a type of shield and a long spear and chant around the homestead while adorned with twigs. Suba people also practiced rock art as witnessed in the caves of Kwitone in Gulwe Mfangano.
The Suba people are cattle farmers — a culture that they borrowed from the Luos. Even though the Luo no longer keep large herds of cattle, the Suba still keep cattle in large numbers. This is especially common in Migori District in Suba west division where cattle rustling between Kurians and Girango people is common. Subas also loved sport fishing where there was a special species they went for.
The meaning of the proverb is that the mother hawk has to work hard to find the right food for her children. The proverb a baby hawk does not eat vegetables was used to encourage young people to work hard and provide for their families because every person must work hard so as to provide for his or her family. Raise your children how you would want to be raised. They will learn from you, and when they grow older, they will teach their own children the same ways. The proverb was used during circumcision ceremonies of the new generation as they prepare to join the community fully.
Biblical Parallels
"He who regards one day as special, does so to the Lord. He who eats meat, eats to the Lord, for he gives thanks to God; and he who abstains, does so to the Lord and gives thanks to God. For none of us lives to himself alone and none of us dies to himself alone." Romans 14:6-8
"Go, eat your food with gladness, and drink your wine with a joyful heart." Ecclesiastes 9:7
"Bring them here to me," he said. And he directed the people to sit down on the grass. Taking the five loaves and the two fish and looking up to heaven, he gave thanks and broke the loaves. Then he gave them to the disciples, and the disciples gave them to the people. They all ate and were satisfied, and the disciples picked up twelve basketfuls of broken pieces that were left over. Matthew 14:18-20
"But if anyone does not provide for his relatives, and especially for members of his household, he has denied the faith and is worse than an unbeliever." 1 Timothy 5:8
"For even when we were with you, we would give you this command: If anyone is not willing to work, let him not eat." 2 Thessalonians 3:10
Contemporary Use And Religious Application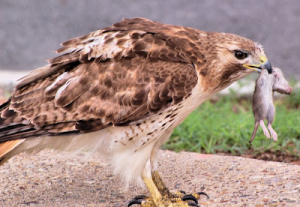 Your work matters to God. While stress and discouragement can sometimes make it challenging to work hard, you can always turn to the Bible for motivation. Working hard is an important part of living a faithful life, the Bible says, and God will empower you with strength as you work. Laziness may lead you to desire what is not yours and commit sins by stealing and feeding your household forbidden foods. If you eat junk food then your body will get some nutrients, but it will also get a lot of harmful things too. But when you eat healthy food, your physical body becomes healthy. Healthy foods provide all kinds of vitamins and other things our bodies need.
Christians are the sons and daughters of the Almighty God. As the good father, God loves his people, the ones who follow his instructions and believe in his promises. He never let his people down and those who believe in him never ever get starved or hungry.
As their master (God), Christians are urged to first believe in God and work hard provide for their families in a godly manner. Because he has assured you that those who suffer from hunger, and even their children, will never be beggars.
As a concrete application of this African proverb, parents and adults have the responsibility of helping children and youth to use the social media and internet properly.
Texts and photos by:
Elias Bushiri Élie
Nairobi, Kenya
+254 7414 97556 (WhatsApp)
+254 7359 73276
ebushiri@gmail.com (Skype)
e.bushiri@yahoo.com
Eli@s B. Élie (Facebook)