Abange nabaya bakaria kiane inkaigwa bobe. (Gusii)
Ni vema kuwa wengi, ila ninaposhiriki nao chakula changu, najihisi vibaya. (Swahili)
C'est bon d'être nombreux, mais quand je partage mes biens avec eux, je me sens mal. (French)
Many are good but when I share my food with them, I feel bad. (English)
Gusii( Kenya,) Proverb
Background, Meaning and Everyday Use
The Kisii (also known as AbaGusii, as they prefer to call themselves) is a community of Bantu people who habit the two counties (Kisii, formerly Kisii District and Nyamira) in Nyanza Province, Western Kenya. Gusii is the fond reference to their homeland and Mogusii is culturally identified as their founder and patriarch.
They speak the language of Kisii or ekeGusii as it is properly called. However, some older texts refer to this community as Kosova. This language and other Bantu languages are very similar. Most of their phrases are similar or had been derived or acquired in the same manner. The only difference between these languages is that some words have been altered or differently pronounced and given meanings. The Meru in Eastern province are closely related to Kisii people or AbaGusii in language and culture. They are markedly similar to the Bakiga of southwestern Uganda in culture, industry and choice of terrain. The LuTooro language of Western Uganda shares a great many words with EkeGusii. For instance, "Omoiseke" is the EkeGusii for "Girl" and the word in LuTooro is just the same save for a slight difference in inflection. The Gusii play a large bass lyre called "Obokano".
Circumcision of boys at around age of 10 as a rite of passage without anesthesia is common among the AbaGusii. This ritual takes place annually in the months of November and December followed by a period of seclusion during which the boys are led in different activities by elder boys. It is a great time of celebration indeed for families and communities at large. During this period of seclusion only older circumcised boys are allowed to visit the secluded initiates and any other visitor could cause a taboo. It is during this period that initiates are taught their roles as young men in the community and the do's and don'ts of a circumcised man.
During this circumcision period proverbs and sayings are used to prepare the new generation to fully join the community. This Gusii proverb teaches in a negative way: Many are good but when I share my food with them, I feel bad. In reality a person should feel good in sharing food with others. More often positive proverbs are used in Gusii communities to encourage people to be united and sharing ideas and food together. Togetherness is symbol of strength. It also warns the loners that there is a punishment for them. But negative proverbs can also be used for teaching purposes.
Part of the illusiveness/mystery of African proverbs is that they can teach through both positive and negative proverbs and their respective meanings. For example: Positive: Many hands make light work. Negative: Many cooks spoil the broth.
Biblical Parallels
Hebrews 10:24-25: "And let us consider how to stir up one another to love and good works, not neglecting to meet together, as is the habit of some, but encouraging one another, and all the more as you see the day drawing near."
Ecclesiastes 4:9-12: "Also, if two lie down together, they will keep warm. But how can one keep warm alone? Though one may be overpowered, two can defend themselves. A cord of three strands is not quickly broken."
1 Corinthians 1:10: "I appeal to you, brothers and sisters, by the name of our Lord Jesus Christ, that all of you agree, and that there be no divisions among you, but that you be united in the same mind and the same judgment."
Contemporary Use And Religious Application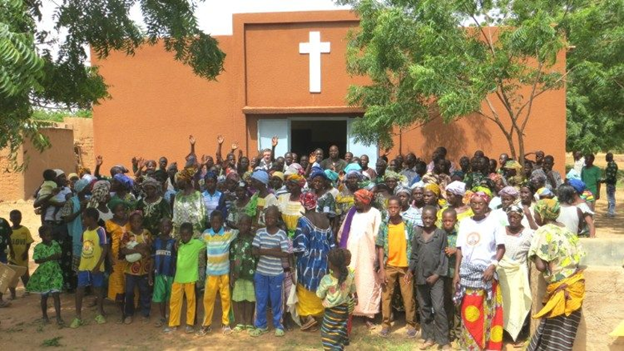 Unity means that, despite differences of opinion and style, we can all come together at the foot of the cross. The Christian Churches are not exactly famous for their unity. We quarrel over worship styles, specific preachers, and which Bible translation is our favorite. The only time the church appears to agree is when it takes on an attitude of condemnation against culture, and even then there is division.
This type of pride and arguing among believers is not new to our time in history.  In the early church in Corinth, believers were bragging about which preacher they followed. Paul wrote to them about this issue, essentially saying, "Why argue about your preferences? Your favorite preacher wasn't crucified for you; Christ was. Your favorite preacher doesn't have the power to save you. He can only point to the One who can."
Unity doesn't mean we have to bend our preferences to fit a specific mold. The entire church would have to agree on a favorite preacher, worship style, or Bible translation — and that would take from now until eternity. Unity means that, despite differences of opinion and style, we can all come together at the foot of the cross. Followers of Jesus can approach every relationship with the attitude. I may not agree with your specific preferences, but I can agree with you that Jesus is a great Savior. Let's work together to spread Jesus Christ's good news.
Texts and photos by:
Elias Bushiri Élie
Nairobi, Kenya
+254 7414 97556 (WhatsApp)
+254 7359 73276
ebushiri@gmail.com (Skype)
e.bushiri@yahoo.com
Eli@s B. Élie (Facebook)