Jikajikape jangawuma mbili. (Yao)
Pekee, pekee, hauwezi tunga historia. (Swahili)
On ne peut pas produire une histoire, quand on est seul. (French)
Alone, alone, one cannot produce history. (English)
Yao (Malawi, Mozambique and Tanzania) Proverb
Background, Meaning and Everyday Use
The Yao people live mainly in three countries: Malawi, Mozambique and Tanzania. They are part of the Bantu-speaking population of East and Central Africa and are believed to have radiated outward from a homeland in the hilly region of northeastern Mozambique. Somewhere in what is now the Niassa Province of Mozambique, to the east of Lake Malawi in the mountainous area between the Lujenda and Luchelingo rivers, there is said to be a hill named Yao (the word is the plural form of a noun meaning "treeless hill"). It is from this region that the Yao, who took their ethnonym from this place of origin, moved in a series of migrations beginning in the 18th century to their areas of later settlement. They now live in a broad band stretching from the Shire Highlands in southern Malawi through the hills of Mozambique, to the east of Lake Malawi, and into the southern part of Tanzania, on the southeastern edges of the Great Rift Valley.
The Yao are often distinguished from other groups in the region by their conversion to Islam. However, this did not occur until the end of the 19th century. There is still a considerable residue of pre-Islamic beliefs and practices among many Yao. Ancestors continue to be venerated, and the name of the founding ancestress of a lineage is remembered and referred to by a term meaning "the trunk of a tree." There has been a significant influence of Sufism on the practice of Islam among the Yao, and there appears to be a large degree of convergence between traditional Yao and Sufi practices. The Islam of the Yao is regarded as flexible and tolerant of local beliefs and customs.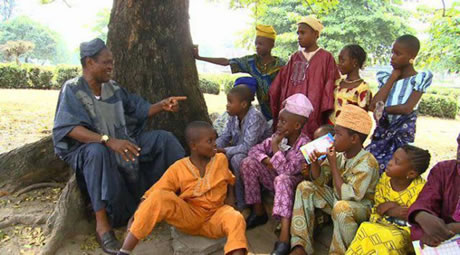 The Yao have initiation ceremonies for boys and girls as well as for young women. The initiation for boys includes partial or total circumcision and involves the production of a series of pictograms that are part of a complex system of esoteric knowledge and ritual. The initiations have for many years incorporated elements of Islamic practice and symbolism and were not disapproved of by even very devout Muslims until the emergence of reformist movements toward the end of the 20th century. Most of the significant Muslim festivals are observed by the Yao, and the performance of dhikr (or sikiri, as the Yao refer to it) is often a feature of the ceremonies. This central ritual of Sufi Muslims around the world has become the core of the Muslim practice in the region, and it remains the key component of Islamic ritual for many of the Yao. Yao followers of Sufism perform sikiri on occasions such as ziyala (the founder's anniversary), funerals, weddings and other festivals. Although the Yao sikiri is usually performed by a group of young men, it does not exclude other Muslims who may be present, except on occasions, such as funerals, where men and women are segregated.
Yao people use proverbs and wise sayings in their everyday interaction. Mostly proverbs are used during ceremonies like birth, circumcision, marriage and death. This particular Yao proverb is used on a daily basis as a warning to people who always think that they can make it while alone (selfish) and urges togetherness and unity for strengthening the community. Because "united is a force," a people united can never be defeated.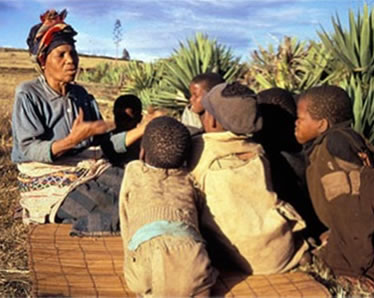 Biblical Parallels
Matthew 18:20: "Again I say unto you, that if two of you shall agree on earth as touching anything that they shall ask, it shall be done for them by my Father who is in heaven. For where two or three are gathered together in my name, there am I in the midst of them."
Acts 2:46-47: "And day by day, continuing steadfastly with one accord in the temple, and breaking bread at home, they took their food with gladness and singleness of heart, praising God, and having favor with all the people. And the Lord added to them day by day those that were saved."

Contemporary Use and Religious Application
This Yao proverb applies in the modern African system of governance whereby the person from a strong and united political party wins the election. And definitely people together makes history through their strength. The same system is being used in Christian Churches when electing their leaders and making decisions. See the Small Christian Communities Website www.smallchristiancommunities.org for examples. It also used in micro-finance whereby banks finance only people in structured groups of individuals. It is true that one finger cannot kill a louse. Jesus Christ always urges Christians to grow together (Matthew 13:30), for there is no way Christians can defeat the devil if they are not congregating and praying together.
NOTE: This proverb is No. 32 in the booklet A Collection of 100 Yao (Yawo) Proverbs and Wise Sayings published by Elias Bushiri Elie, in collaboration with African Proverbs Working Group, Nairobi, Kenya.
Text and photos by:
Elias Bushiri Elie
Nairobi, Kenya
Cellphones: +254 741 497 556
+254 735 973 276
Emails: ebushiri@gmail.com
e.bushiri@yahoo.com